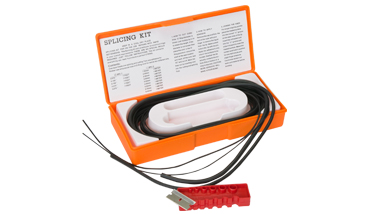 EPDM SPLICING KIT
High Performance Seals Part Number:

INSPLICE70
Each INSPLICE70 kit contains everything you need to make seals to your own specifications: O-Ring cord, splicing jig, razor, glue and detailed instructions.

Material: 70 durometer EPDM. For more information on EPDM rubber, click here.

The INSPLICE70 contains: one 7 foot length of each of the following AS568 cross-sections:
.070", .103", .139", .210" and .275".