Call 866-783-8883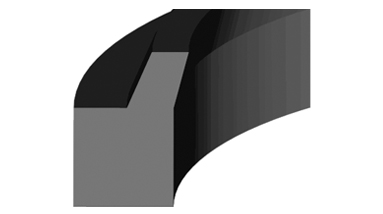 D WIPER
This wiper is designed to replace AN959 wipers. Typically it is used in conjunction with large rod diameters, usually starting at six inches. The design of the D wiper is better suited for more contaminated environments where the AN type is less effective.
Features: Radius wiper lip and long life.
Applications: Medium duty, large rod diametors and contaminated environments.
Materials: Urethane, Hytrel®, Nitrile and Viton™
Temperature range: -50°F to +400°F
Max Velocity: 3.3 ft/sec
For more information about this wiper visit Wiper Product Literature