Call 866-783-8883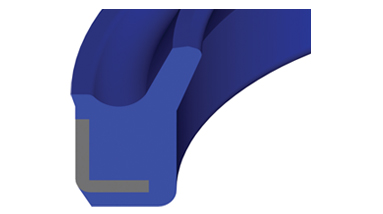 SC WIPER
This type of wiper features a specially designed lip that prevents contaminants (that can harden like cement) from collecting on the wiper surface. This is critical, since such contaminants can potentially render a wiper ineffective and then cause damage to the rod seal. A secondary feature is the lip on the OD side, which prevents ingression from the static side. The self-cleaning wiper includes the standard metal clad structure where a polyurethane wiper is chemically bonded to a press-fit metal ring.
Features: Radius lip wiper, self-cleaning lip design and reduced leakage.
Applications: Heavy-duty, severely contaminated environments and mobile hydraulics.
Temperature range: -50°F to +250°F
Max Velocity: 3.3 ft/sec
For more information about this wiper visit Wiper Product Literature