Call 866-783-8883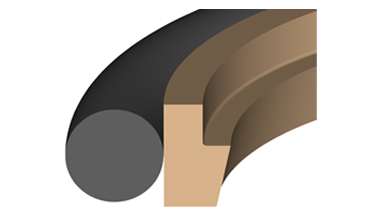 STANDARD BUFFER SEALS
Our standard buffer seals protect rod seals from pressure spikes as they provide secondary sealing. The PTFE rod contact surface lowers friction and lengthens seal life. These seals also vent back pressure. The heavy-duty rod seal is the excellent choice for medium duty cycle applications that require low friction and service in extreme temperature environments.
Temperature range: -50°F to +250°F
Filled with PTFE and nitrile.
Max Pressure: 6,000 psi
Max Velocity: 3.2 ft/sec